"Success is not final; failure is not fatal: It is the courage to continue that counts."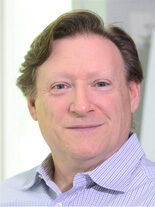 Terry Doloughty, the founder of B.O.S.S. Consulting, is based in Pittsburgh, Pennsylvania. With thirty years in both the nonprofit and for profit sectors, Terry has seen it all. He created B.O.S.S. Consulting in order to share his experiences and support the development of the next generation of leaders.
Terry has worked with a number of organizations including the Mansmann Foundation, New Sun Rising, Pittsburgh Public Market, and the Community Technical Assistance Center. He has also acted in an advisory role for the City of Pittsburgh's Innovation and Performance Committee as well as the city's Advisory Board on Entrepreneurship and Start-Ups.
Throughout his career he's worked with business owners and board members, nonprofit executive directors and CEOs to help them create the systems they need to thrive both personally and professionally. Using his background as a facilitator, small business expert, and community development specialist, Terry supports his clients as they develop as leaders.
Terry believes that leadership is the most valuable renewable resource available to local communities. He founded B.O.S.S. Consulting to help nurture and support individuals who find themselves in leadership roles.
Contact Terry today! Call 412.310.8190 or email him at terry@bossconsulting.biz