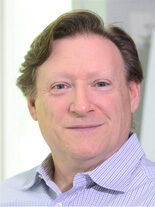 Terry Doloughty
Founder B.O.S.S. Consulting
Terry Doloughty is the Founder of B.O.S.S. Consulting with thirty years of experience in both the for profit and nonprofit sectors. Terry believes that leadership is the most valuable renewable resource. He's passionate about sharing his skills and life experiences with the next generation of leaders so they can grow their organizations and support their communities.

Email: terry@bossconsulting.biz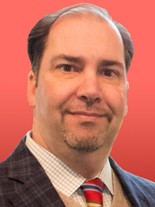 Harold Behar
Team Member B.O.S.S. Consulting - Marketing
Harold Behar is the co-owner and award-winning creative director of Behar-Fingal, a digital marketing firm. Harold offers his clients 30+ years of working with businesses and non-profits to strenghten their brands and develop strategic marketing campaigns. Let Harold help you identify and attract more of your best customers.
Email: hbehar@behar-fingal.com
Abigail Salisbury
Team Member B.O.S.S. Consulting - Legal
As a former Executive Director and as a Pennsylvania-licensed solo practitioner attorney, I understand and respect the special circumstances of nonprofits and small businesses.
I care about your values. My practice is focused on providing personalized services that are tailored to you and your goals. I will get to know you and your specific situation, and will work with you to find and implement practical solutions to fit your budget.
Perhaps you have been putting off hiring a lawyer because you think your project is too small, previous experiences have been too impersonal, or you fear skyrocketing fees.
I invite you to get in touch so that we can begin a conversation and explore your options together.
Email: abigail@asalisbury.org
Let's have a conversation. Contact us to learn how the B.O.S.S. Consulting team can assist you and your organization.